Companies and public agencies are employing digital technology to transform their business models and processes.
At the School of Computing and Information Systems (SCIS), we seek to create computing knowledge for this digital transformation, and to apply the knowledge in training IT professionals who innovate solutions that create value to business and society.

Dean, School of Computing and Information Systems
Lee Kong Chian Chair Professor of Computer Science
We offer four undergraduate computing programmes that target different job roles demanded by employers. A common thread through these programmes is our emphasis on designing and building solutions for realistic use cases, and partnering industry to impart relevant skills to our students.
Our BSc (Information Systems) Information Systems major teaches students to identify emerging technologies and market trends, exploit opportunities to digitally transform an organisation, and develop applications that harmonise with the overall IT infrastructure.
Our BSc (Information Systems) Smart-City Management and Technology major is a unique interdisciplinary programme that trains professionals in blending social, economic, business, environmental and technology concerns to develop smart city solutions.
Our BSc (Computer Science) degree emphasises strong technical skills in translating scientific principles to usable computing technologies and solutions, as well as the management skills needed to navigate complex software development and system deployment concerns.
From 2020, we are partnering the SMU School of Law to offer a BSc (Computing & Law) degree. This degree equips students with the skillsets to protect technology innovation, comply with pertinent legal and regulatory requirements, as well as manage the technology and business risks posed by innovation.
I am confident that you will find the programmes as exciting as our students and employers do.
Join Computing @ SMU. Equip yourself to create our digital future.
LATEST undergraduate news
---
LATEST EVENT
---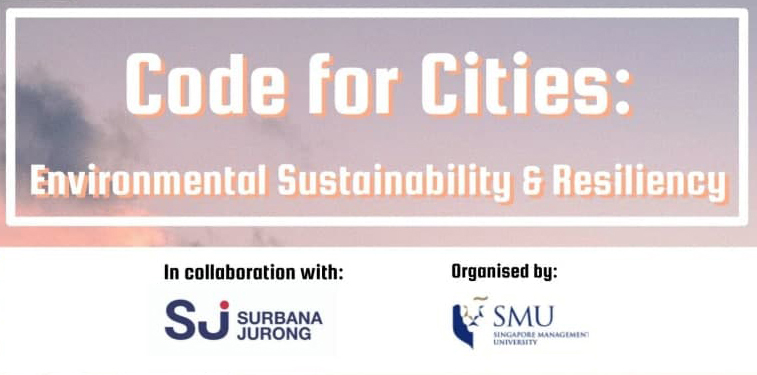 Code for Cities is an hackathon that aims to expose students to real-life industry problems from ideation to prototyping over 4 weeks from the launch of Problem Statement on the 12 July till the Final Presentation on the 6 August.
Congratuations to the class of 2020 & 2021!
Your Interests are covered by our Programmes
Your Interests are covered by our Programmes
Photo by NASA

on

Unsplash
PROGRAMMES
The School of Computing and Information Systems offers these Bachelors programmes:
Bachelor of Science
(Information Systems)
---
This bachelor programme offers two majors:
Bachelor of Science
(Computer Science)
---
Computer Science degree equips students with technical skills to build computing products and solutions to thrive in the marketplaces and society.
Bachelor of Science
(Computing & Law)
---
Computing & Law degree equips students with skillsets in IT & business innovation, operating IT & business innovations within a legal framework, and employing IT in legal practice.
---
UNDERGRADUATE ALUMNI
Latest Alumni & Tech. Entrepreneurs News
---
UNDERGRADUATE ALUMNI STORIES
---
Last updated on 07 Sep 2021 .