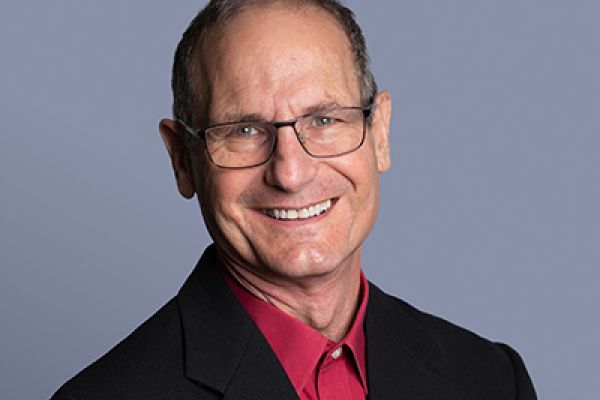 Steven MILLER
Professor Emeritus of Information Systems
Steve will serve as a mentor to the EngD programme, occasionally facilitating workshops for EngD students and their faculty advisors on how to shape research questions in ways that make the project more interesting, more relevant and impactful, and more likely to be executable. He will also serve as an advisory and coaching resource to both students and faculty advisors.
RESEARCH INTERESTS
My current investigative focus is on the application of Hybrid Intelligence in real workplace settings. I am interested in understanding how to combine human intelligence with AI enabled machine intelligence to achieve higher levels of capability, adaptability and performance that would otherwise be impossible if we were only using one or the other type of intelligence. Both human intelligence and AI enabled machine intelligence are remarkable: remarkable in their respective limitations, and remarkable in what they can each do well, and what they can do far better than the other. This opens up great possibilities for intelligence augmentation and symbiosis. There is a pressing need to understand the realities and practicalities of the new ways in which human intelligence and machine intelligence are actually being combined in symbiotic ways in today's workplace settings. There is also a pressing need to articulate better ways for how human intelligence and machine intelligence could be combined in work settings to pragmatically realise new possibilities and higher levels of performance in a way that is win-win for the company as well as for the employee working with these systems. To pursue this effort, the American Business-IT Consultant and practice-oriented scholar Tom Davenport ( https://www.tomdavenport.com ) and I are in the early stages of a project titled, "The Future of Work – Now – With Smart Machines," where we are interviewing a small sample of people world-wide who are actually working with AI-enabled Smart Machines as part of their regular work, and writing up our observations and recommendations.
BIODATA
Steven Miller served as SMU's Vice Provost (Research) from mid-2012 through mid-2020. He supported all SMU Schools and Centres to deepen and strengthen their research capabilities, and to increase their levels of external research grant support. He joined SMU near the end of 2002 as the Founding Dean of SMU's School of Computing and Information Systems, a position he held till mid-2016. Prior to joining SMU, he worked for IBM Global Services doing e-business consulting in ASEAN and Asia, for RWD Technologies in the US doing work process improvement consulting focusing on the integration of people and technology, and for Fujitsu Limited's Telecommunications Division, where he apprenticed in their Manufacturing Engineering division in Japan, and then served as Director of Manufacturing Engineering for Fujitsu's Telecom equipment subsidiary in the US. Prior to his 13 years in industry, he was a faculty member at Carnegie Mellon University where he did research and teaching on the impacts of robotics and computer-integrated manufacturing on productivity, job roles and labour requirements. He regularly reviews Singapore government R&D proposals and projects in the areas of Artificial Intelligence, Analytics, Smart Nation, and Digital Economy. He serves as an advisor to Changi Airport Group, supporting initiatives related to applications of Analytics, Artificial Intelligence and other aspects of advanced IT, and also supporting the people and organizational capability building aspects required for Digital Transformation. He also serves as an advisor to the ASEAN business unit of OneConnect Financial Technologies, the FinTech company that is a wholly owned subsidiary of Ping An Insurance Group (China).
Last updated on 22 Jul 2021 .